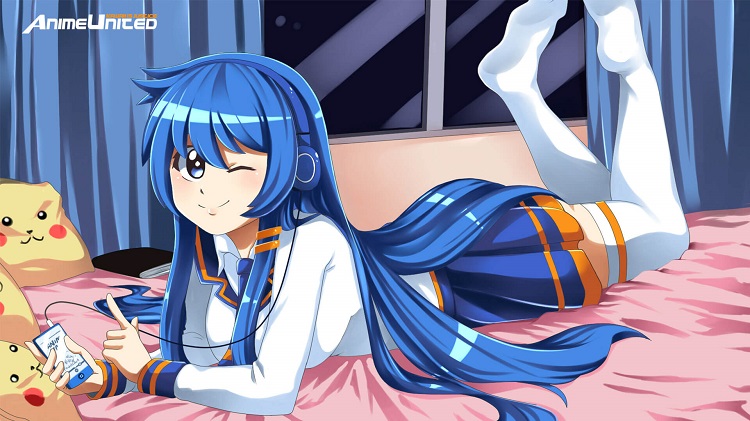 Qual o melhor anime da PRIMAVERA 2017
Shingeki no Kyojin 2
Boku no Hero Academia 2
Eromanga-sensei
The King's Avatar
Tsuki ga Kirei
Boruto: Naruto Next Generations
Rokudenashi Majutsu Koushi to Akashic Records
Shuumatsu Nani Shitemasu ka? Isogashii desu ka? Sukutte Moratte Ii desu ka?
Re:Creators
Busou Shoujo Machiavellianism
Dungeon ni Deai wo Motomeru no wa Machigatteiru Darou ka Gaiden: Sword Oratoria
Renai Boukun
Shingeki no Bahamut: Virgin Soul
Zero kara Hajimeru Mahou no Sho
Yu-Gi-Oh! VRAINS
Berserk (2017)
Tsugumomo
Sin: Nanatsu no Taizai
Clockwork Planet
Natsume Yuujinchou Roku
Sakurada Reset
Saenai Heroine no Sodatekata 2
Alice to Zouroku
Granblue Fantasy The Animation
Uchouten Kazoku 2
Gin no Guardian
Neko to Mata
Seikaisuru Kado
Duel Masters (2017)
Dappys
Idol Time PriPara
Starmyu 2
Warau Salesman New
Kyoukai no Rinne 3
Akindo Sei no Little Peso
Fukumenkei Noise
Atom: The Beginning
Oushitsu Kyoushi Haine
Cinderella Girls Gekijou
Shounen Ashibe: Go! Go! Goma-chan 2
World Fool News Part II
Rilu Rilu Fairilu: Mahou no Kagami
Tomica Hyper Rescue Drive Head: Kidou Kyuukyuu Keisatsu
Yousei Land Mukashibanashi
Room Mate
"Eikou Naki Tensai-tachi" Kara no Monogatari
Buppu na Mainichi
Neko no Robu
Sakura Quest
Deeky & Carina
Hinako Note
Future Card Buddyfight Battsu
100% Pascal-sensei
Ani ni Tsukeru Kusuri wa Nai!
Kabuki-bu!
Frame Arms Girl
Sekai no Yami Zukan
Twin Angel Break
Love Kome: We Love Rice
ID-0
Nobunaga no Shinobi: Ise Kanegasaki-hen
Souryo to Majiwaru Shikiyoku no Yoru ni...
PriPri Chii-chan!!
Makeruna!! Aku no Gundan!
Kenka Banchou Otome: Girl Beats Boys
Beyblade Burst God
Total de Participantes: 970

Carregando ...
Protagonistas Femininas mais amadas
Rias Gremory - High School DxD
Shiro - No Game No Life
Lucy - Fairy Tail
Saber - Fate
Yuno Gasai - Mirai Nikki
Akame - Akame ga Kill!
Aqua - Konosuba
Shouko Nishimiya - Koe no Katachi
Izumi Sagiri - Eromanga Sensei
Louise De La Vallière - Zero no Tsukaima
Taiga Aisaka - Toradora
Saeko Busujima - HOTD
Nao Tomori - Charlotte
Medaka - Medaka Box
Rin Tosaka - Fate
Shiina Mashiro - Sakurasou no Pet na Kanojo
Lucy - Elfen Lied
Tsukino Sakura - Cardcaptor Sakura
Mitsuha Miyamizu - Kimi no na Wa
Ikaros - Sora no Otoshimono
Kirisaki Chitoge - Nisekoi
Chihiro - A Viagem de Chihiro
Yui Hirasawa - K-ON!
Moka - Rosario to Vampire
Kouko Kaga - Golden Time
Ayuzawa Misaki - Kaichou wa Maid Sama
Yona - Akatsuki no Yona
Maka - Soul Eater
Madoka - Puella Magi Madoka Magica
Eru Chitanda - Hyouka
Yuri Nakamura - Angel Beats
Amira - Shingeki no Bahamut
Kuroyukihime - Accel World
Isuzu Sento - Amagi Brilliant Park
Shana - Shakugan no Shana
Mirai Kuriyama - Kyoukai no Kanata
Eucliwood Hellscythe - Kore wa Zombie Desu ka
Haruhi - Ouran Koukou Host Club
Maou - Maooyuu Maou Yuusha
Revy - Black Lagoon
Clare - Claymore
Ryuuko Matoi - Kill La Kill
Holo - Ookami to Koushinryou
Haruhi - Suzumiya Haruhi no Yuuutsu
Nanami Momozono - Kamisama Hajimemashita
Tsukino Usagi - Sailor moon
Kaminashi Nozomi - Keijo!!!
Tachibana Hotaru - Aoharu x Kikanjuu
Aihara Kotoko - Itazura na Kiss
Noda Megumi - Nodame Cantabile
Sakura Chiyo - Gekkan Shoujo
Kousaka Kirino - Oreimo
Kurihara Yuki - Momokuri
Aihara Enju - Black Bullet
Rea Sanka - Sankarea
Kaname Chidori - Full Metal Panic
Chaika - Hitsugi no Chaika
Hotaru - Dagashi Kashi
Tooru Honda - Fruits Basket
Kanzaki Area Hime - Hidan no Aria
Total de Participantes: 969

Carregando ...
Qual a melhor abertura de 2016
"The Day" do anime Boku no Hero Academia
":Re:Re" do anime Boku dake ga Inai Machi
"Paradoxus Paradisus" do anime Re:Zero
"99" do anime Mob Psycho 100
"Fly High" do anime Haikyu!!
"ROUGH DIAMONDS" do anime Shokugeki no Souma 2
"The Asterisk War" do anime Gakusen Toshi Asterisk 2
"History Maker" do anime Yuri!!! on ICE
"Kaze no Uta" do anime Tales of Zestiria the X
"KABANERI OF THE IRON FORTRESS" do anime Koutetsujou no Kabaneri
"fantastic dreamer" do anime Kono Subarashii Sekai ni Shukufuku wo!
"Gospel of the Throttle" do anime Drifters
"Sync" do anime Sousei no Onmyouji
"Valkyrie -Ikusa Otome" do anime Sousei no Onmyouji
"COOLEST" do anime Sakamoto desu ga?
"Reason Living" do anime Bungou Stray Dogs 2
"Steppin' Out" do anime Durarara x2
"Trash Candy" do anime Bungou Stray Dogs
"Great Days" do anime JoJo no Kimyou na Bouken: Diamond wa Kudakenai
"Lay Your Hands On Me" do anime Kiznaiver
Total de Participantes: 893

Carregando ...
Haku - Naruto
Ferris - Re:Zero
Gasper Bloody - Highschool DxD
Nagisa Shiota - Assassination Classroom
Ruka Urushibara - Steins;Gate
Hideyoshi Kinoshita - Baka to Test
Saika Totsuka - Oregairu
Takanashi Souta -Working
Honjo Kamatari - Samurai X
Hime Arikawa - Himegoto
Mariya Shidou - Maria Holic
Tsukimiya Ringo - Uta no Prince
Fisheye - Sailor Moon Super
Hato Kenjirou - Genshiken Nidaime
Total de Participantes: 968

Carregando ...